The Mitzvah Committee works to put several core Jewish values into action: Tikkun Olam, repairing the world, Gemilut Chassadim, acts of loving kindness, and Derekh Eretz, the code of behavior that binds us together as people and as Jews. We focus on performing mitzvot in three areas:
Addressing needs of our Temple community

Being a positive Jewish voice in Southwest Florida

Strengthening our bond with Israel
Mitzvah Committee Meetings
Second Tuesday of the month 2:00 pm
We welcome new members.
For more information, contact JerryKobrin: Jerrytbe@gmail.com
DRIVE - IN, DROP - OFF 1st Tuesday of the Month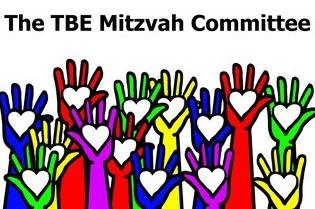 Mitzvah Committee volunteers will be at the front steps of TBE from 10:00am-11:00am.


Please note the building is closed.



Please drop off non-perishable food items and feminine supplies to be distributed to 21 food pantries and programs in Lee county.

Food items in need of:  tuna, peanut butter, soup, cereal

For monetary donations, please bring or mail your check payable to:  Cycle Forward or Jewish Federation Food Bank.

Temple Beth El
16225 Winkler Rd, Ft Myers  33908.
Tue, January 18 2022 16 Sh'vat 5782